Let's design the world a better place – Vol. 1: About women's human rights
Friday, 2 December 2022, 7 p.m.
Talk and vernissage
Exhibition runs until April 21, 2023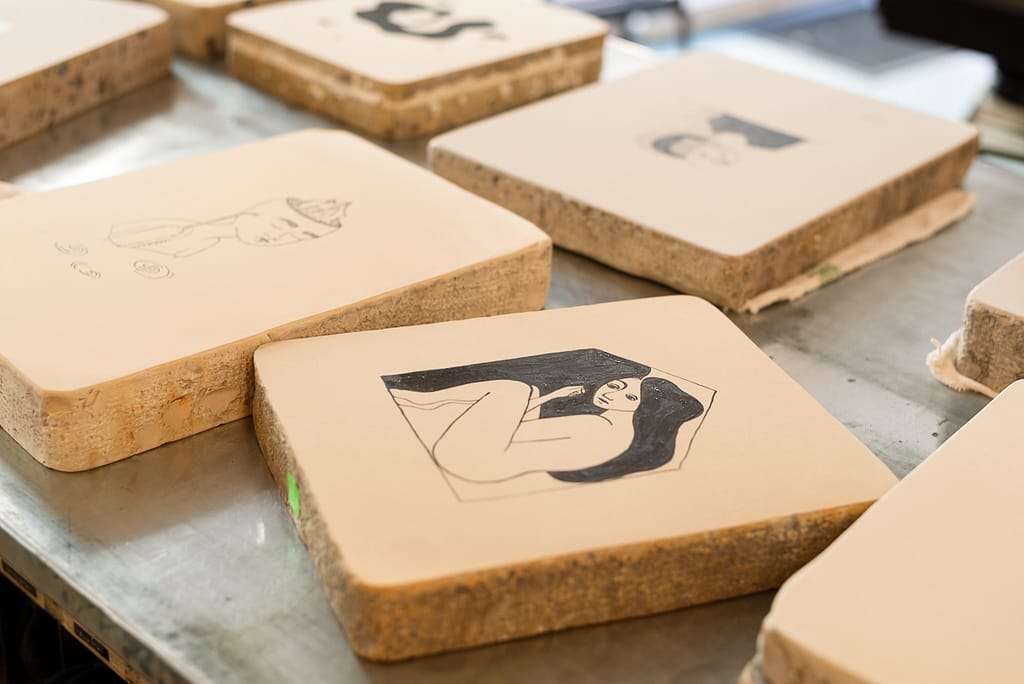 Our new exhibition starts on December 2nd, 2022. During the Global 16 Days Campaign, we are also taking a stand against gender-based violence! The illustrations for the book project Silence and Omissions by the »Journalism Initiative on Gender-Based Violence« were drawn and printed as lithographs. They are now being exhibited in large format and are available for purchase.
The printmaking studio is also the office of our small but fine design agency »Design Gobber Albrecht * Design for Changemakers«.
We are now launching the lecture series »Let's design the world a better place« to show that design can be a »world improvement tool«.
In the context of the Global 16 Days Campaign, we dedicate the kick-off event to the topic of women's rights and, together with our guests Pavel Nekoranec and Cosette Thompson, show insights into our design work in this field.
The work on the book »Silence and Omissions« was done during our time at our former employer Lucid.Studio.
50% of the proceeds are donated to a women's rights organization at the end of the year.