Works of a Doctors Without Borders' team
Pop-Up Monotype Exhibition
Friday, June 2 at 6 p.m.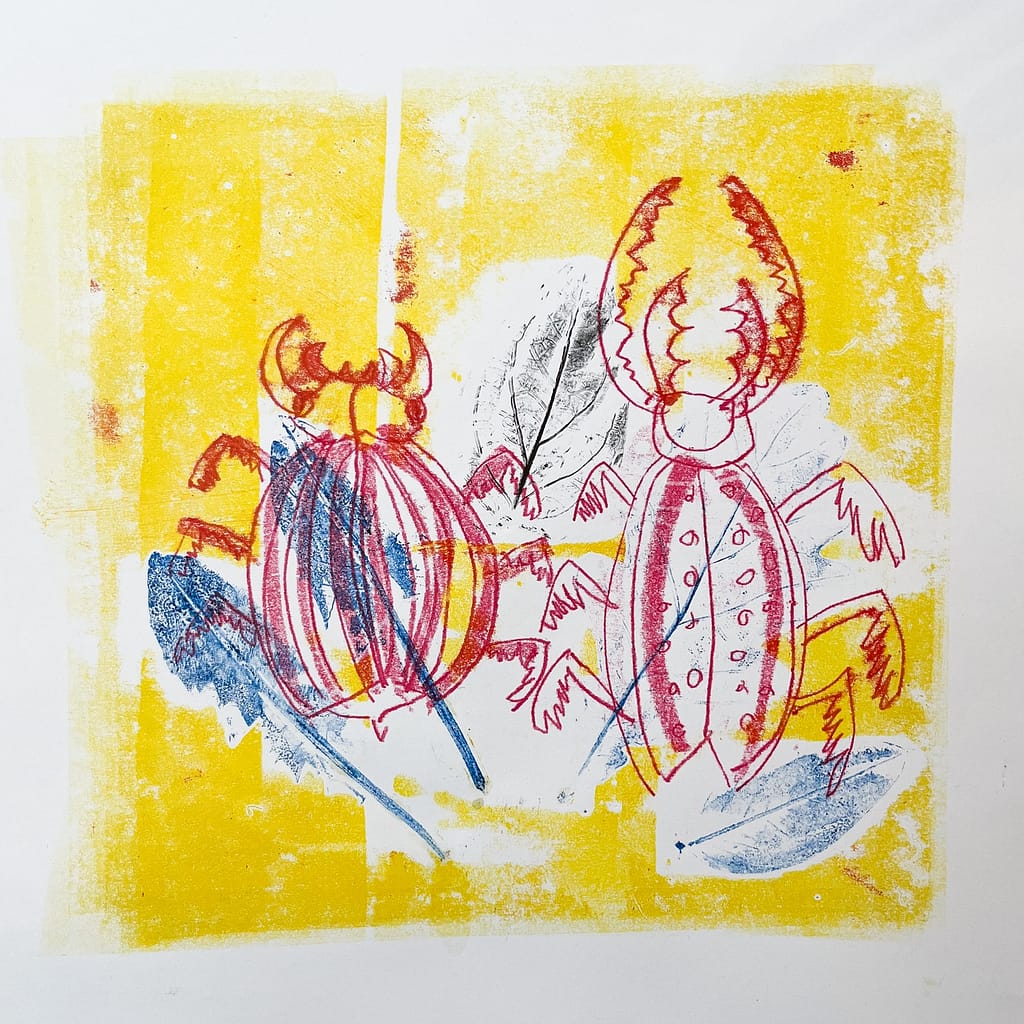 On Friday, June 2 at 6 p.m., the Pop-Up Monotype exhibition opens with works by a Doctors Without Borders team in the Printmaking Studio.
In March, we had a team from Médecins Sans Frontières visit the studio. At the teambuilding event, wonderful monotypes — unique pieces with oil paint — were created. These can now be seen in the exhibition and can be purchased from 25 €.
100% of the proceeds will be donated to Médecins Sans Frontières.
Artists:
Andreas Koob
Annika Schäfer
Berit Kaiser von Rohden
Franziska Kempgen
Lars Pfeiffer
Malte Mühle
Nicole Schaupke
Nina Banspach
Sebastian Bähr
The exhibition runs for two weeks. Take a look!