Sat. and Sun. October 7—8, 1—6 p.m.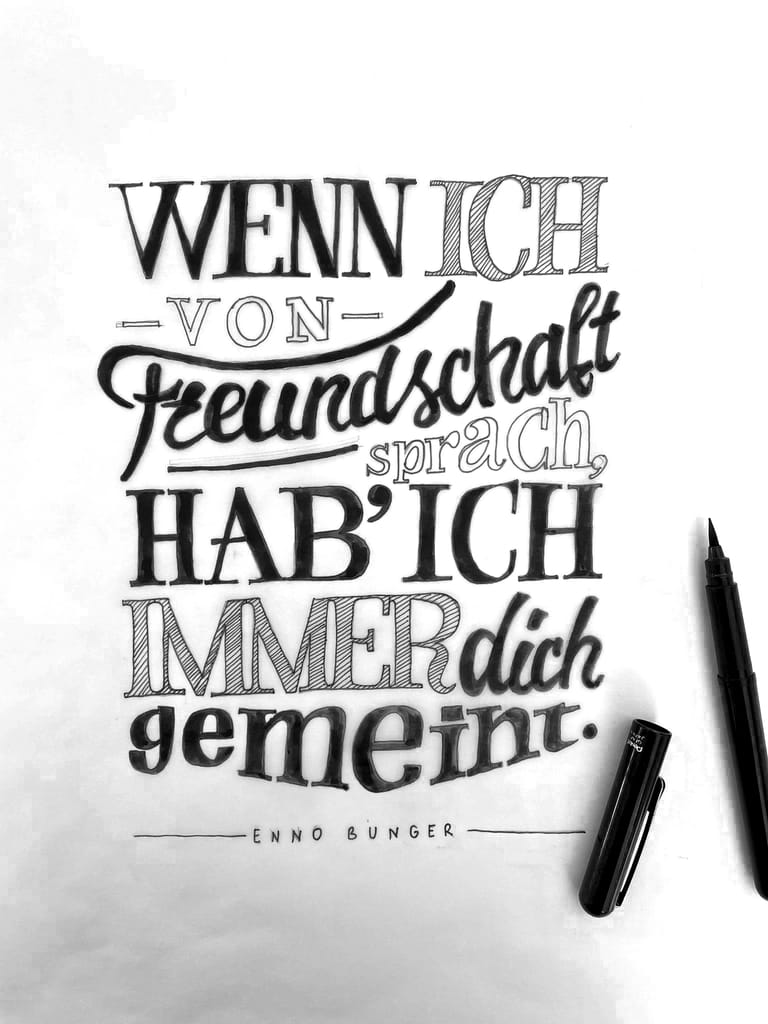 Participants will be introduced to the art of lettering by Christin Kosbab and Mila Albrecht. The motifs are transferred to lithographic stones and printed in small editions. You will learn how to design letterings and how to print from stone: drawing, preparing, etching and printing. Please bring drawings and texts, if available.
Saturday, 1 p.m. to 6 p.m.: Introduction, getting to know different types of lettering and lettering tools, construction of a typeface; preparing the stones and paper, drawing, etching and printing.
Sunday, 1 p.m. to 6 p.m.: Finishing the stones, printing, erasing the drawing.
Material: Stones, ink/chalk and printing inks are provided.
You will draw on one stone. Five prints on normal paper and one print on artistic cotton paper for each stone are included in the workshop price. Additional prints will be charged according to consumption. Current prices are listed on our price page.
Please bring ideas for texts or short phrases to be printed.
5 participants

230 € (incl. 19% VAT) p. p.

Binding registration via bank transfer to our account 14 days in advance. Please include subject for payment: Litho-Workshop Month Year

Registration: Please email (plus bank transfer) to info@druckgraphik-atelier.de.

Cancellation is possible free of charge up to two weeks before the workshop starts, after that 50% of the workshop price will be charged. Cancellation less than two days before the workshop starts will result in 100% of the workshop price being charged.
All our workshops are family friendly! Parents can bring (small) children after prior arrangement. Let us know.