About women's human rights
Mittwoch, 08. März 2023, 19:30 Uhr
Midissage
Ausstellung bis 21. April 2023
March 8th, 2023 at 7.30 pm
Midissage
Exhibition until April 21st, 2023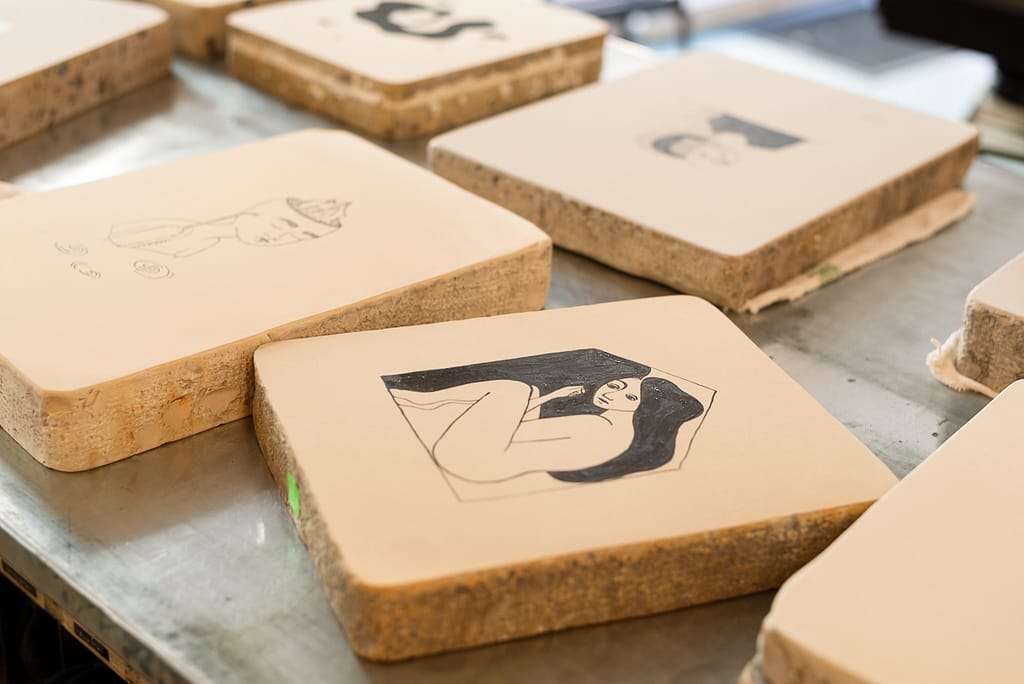 Am 08.03.2023 — dem internationalen Frauentag — findet die Midissage zu unserer aktuellen Ausstellung statt. Die Illustrationen zu dem Buchprojekt Silence and Omissions der »Journalism Initiative on Gender-Based Violence« wurden als Lithographien umgesetzt. Sie werden nun großformatig ausgestellt und sind zu erwerben.
Der Abend beginnt um 19:30 Uhr mit einer kleinen Einführung und ein paar Worten zum Kontext der Ausstellung. Um 20:30 Uhr wird Mita Pantani den Abend mit passenden Songs musikalisch bereichern. Für Drinks und nette Gesellschaft ist gesorgt!
50% der Einnahmen werden an eine Frauenrechtsorganisation gespendet.
---
On March 8th, 2023 — International Women's Day — we celebrate the midissage of our current exhibition. The illustrations for the book project Silence and Omissions by the Journalism Initiative on Gender-Based Violence were drawn and printed as lithographs. They are now being exhibited in large formats and can be purchased.
We start at 7:30 pm with a small introduction and a few words about the context of the exhibition. At 8:30 pm Mita Pantani will musically enrich the evening with appropriate songs. Join us for a drink and an inspiring exchange!
50% of the proceeds are donated to a women's rights organisation.